Walker Farm Community Supported Agriculture (CSA)
2018 Walker Farm Spring/Summer/Fall CSA
Another growing season is fast approaching so time to think about those lush hanging baskets, flowering perennials and red ripe strawberries! Our Farmstand CSA is a great way to save some money, help finance the farm and enjoy some bonus on-farm activities just for CSA members. Last year, CSA members were allowed into the fields to do some Pick-Your-Own strawberries and offered a free fall mum. Plus, they saved money pre-buying a share. That 6% savings is better interest than you can get from a bank!  In previous years CSA members were allowed to pick bonus raspberries, green beans and sweet corn! Hopefully, this year will again allow us to offer those options. We put in a Pick-Your-Own organic strawberry field at our Elysian Hills Farm and have some Pick-Your-Own raspberries coming along up there, too. Barring any disastrous weather, our loyal CSA supporters will have a real treat again this year.
We really appreciate your support of our CSAs. The funding helps us get the season off to a good start by helping to finance seed purchases, organic fertilizers, greenhouse fuel and labor. Our garden center/farm stand doesn't open for retail sales until April and your support carries us until then without our having to borrow from the bank. We'd rather pay interest to you then a financial institution!
Our Lunchbox CSA is a great way to enjoy the summer's harvest. Each week members will get a specially prepared box of seasonal veggies and fruit. (Limited enrollment)
Please read about both below.
Here's How The Farmstand CSA Works
Pre-purchase either size Farm Share by certain dates and receive immediate discounts. Your investment helps us with startup labor, fuel, seeds, fertilizer and other pre-season costs and allows us to be financed by the community instead of the bank. You will receive a special little card that can be swiped for multiple purchases of produce, flowers and plants, pottery or any product we sell at the farmstand and garden center. Use the card any day of the week and select only the fresh produce or colorful flowers you like. Don't worry about vacations or missing a week, the card does not expire until it runs out of credit.
Here's How Much the Farmstand CSA Costs:
Early: Monster Share Your Cost – $920 before March 10th (8%)
Early: Full Share ($500 value) Your Cost – $470 before March 10th (6%)
Early: 1/2 Share ($250 value) Your Cost – $235 before March 10th (6%)
Late: Full Share ($500 value) Your Cost – $485 before April 10th (3%)
Late: 1/2 Share ($250 value) Your Cost – $242.50 before April 10th (3%)
* Subsidized shares are available through the NOFA VT Farm Share Program.

Contact (802) 434-4122 for more information

.
Here's How The Lunchbox CSA Works
Each week we'll put up a nice selection of our certified organic fruits and vegetables ready for you to take away. The dollar value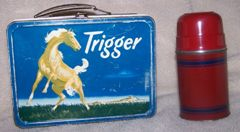 will be greater than if the items were purchased separately. Unlike the winter CSA, all items will be Walker Farm produce only, no breads or specialty foods. Those, of course, can be purchased at the farmstand. This CSA will be limited to 30 shareholders on first come, first served basis. The Lunchbox CSA will be managed by one of our employees so that they might gain some marketing experience to help them with their own farm enterprise in the future. We had such great feedback with the Winter CSA, we wanted to offer a similar main season program. Not many farms can match the variety of organic produce that you will find in your weekly share.
Here's How Much the Lunchbox CSA Costs (Pickup Begins Wed. June 13, 2018):
8 weeks = $245
12 weeks = $355
16 weeks = $465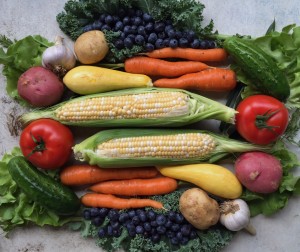 Sample of Varieties in A CSA Summer Lunchbox
Possible CSA Member Bonuses
Surplus farm produce or plants if available
Invitation to special free harvest events.
Free Spring Gardening Workshops with Question and Answering Session
Discount newsletter coupons